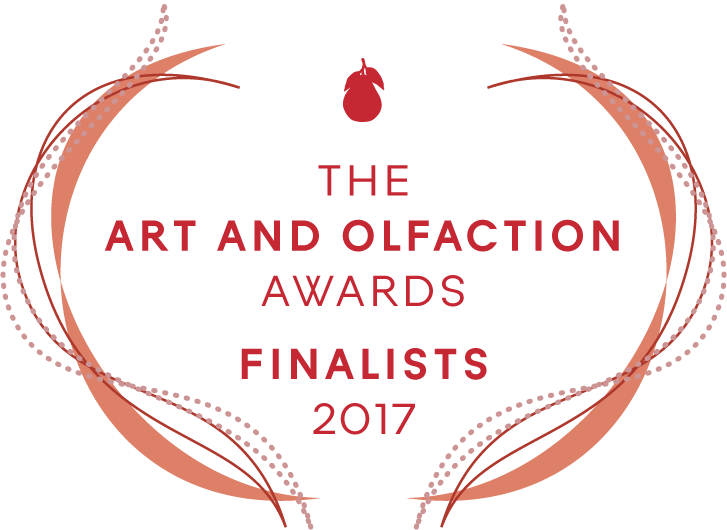 THE CONTRIBUTION TO SCENT CULTURE AWARD

In partnership with Pochpac, we are pleased to announce the first annual Contribution to Scent Culture Award. This award will be given to one outstanding person who has made significant recent contributions to public awareness of artisan, independent and experimental practices with scent, on an international scale.
The winner will be announced at the Art and Olfaction Awards on May 6 - alongside the winners in the artisan category, the independent category, and the Sadakichi Award for Experimental Work with Scent.
[unex_ce_button id="content_7lj03ic4b" button_text_color="#000000" button_font="semibold" button_font_size="15px" button_width="auto" button_alignment="left" button_text_spacing="2px" button_bg_color="#ffffff" button_padding="15px 60px 15px 60px" button_border_width="1px" button_border_color="#000000" button_border_radius="0px" button_text_hover_color="#ffffff" button_text_spacing_hover="2px" button_bg_hover_color="#000000" button_border_hover_color="#000000" button_link="https://www.artandolfactionawards.org/contribution-to-scent-culture-award/" button_link_type="url" button_link_target="_blank" has_container="1" in_column=""]LEARN MORE[/ce_button]
PRESS RELEASE
Please download the press release as a PDF in German or English, by clicking the buttons below.
[unex_ce_button id="content_x2lw2rnt0,column_content_reeq8elpg" button_text_color="#000000" button_font="semibold" button_font_size="15px" button_width="auto" button_alignment="left" button_text_spacing="2px" button_bg_color="#ffffff" button_padding="15px 60px 15px 60px" button_border_width="1px" button_border_color="#000000" button_border_radius="0px" button_text_hover_color="#ffffff" button_text_spacing_hover="2px" button_bg_hover_color="#000000" button_border_hover_color="#000000" button_link="https://www.artandolfactionawards.org/wp-content/uploads/2017/03/AOA-Nominees-Press-Release_2017_X2.pdf" button_link_type="url" button_link_target="_blank" has_container="" in_column="1"]IN ENGLISH[/ce_button]
[unex_ce_button id="content_x2lw2rnt0,column_content_siq87g93d" button_text_color="#000000" button_font="semibold" button_font_size="15px" button_width="auto" button_alignment="left" button_text_spacing="2px" button_bg_color="#ffffff" button_padding="15px 60px 15px 60px" button_border_width="1px" button_border_color="#000000" button_border_radius="0px" button_text_hover_color="#ffffff" button_text_spacing_hover="2px" button_bg_hover_color="#000000" button_border_hover_color="#000000" button_link="https://www.artandolfactionawards.org/wp-content/uploads/2017/03/IAO-Awards-Press-Release_2017_GERMAN.pdf" button_link_type="url" button_link_target="_blank" has_container="" in_column="1"]AUF DEUTSCH[/ce_button]