May 13, 2017 - Comments Off on PARTING SHOTS: The Awards, Moving Forward
Dear friends,
Saskia here. I wanted to take a moment to publish the speech I was going to give at the beginning of the 4th annual Art and Olfaction Awards, before I lost track of myself. It was an amazing event, and I am proud of the work we did. However, I am also cognizant of the challenges facing the awards. So, for those of you who weren't there in person (and for those of you who were but missed the bulk of what I wanted to say because... Well... I forgot to say it)... Here we go!
INTRODUCTION SPEECH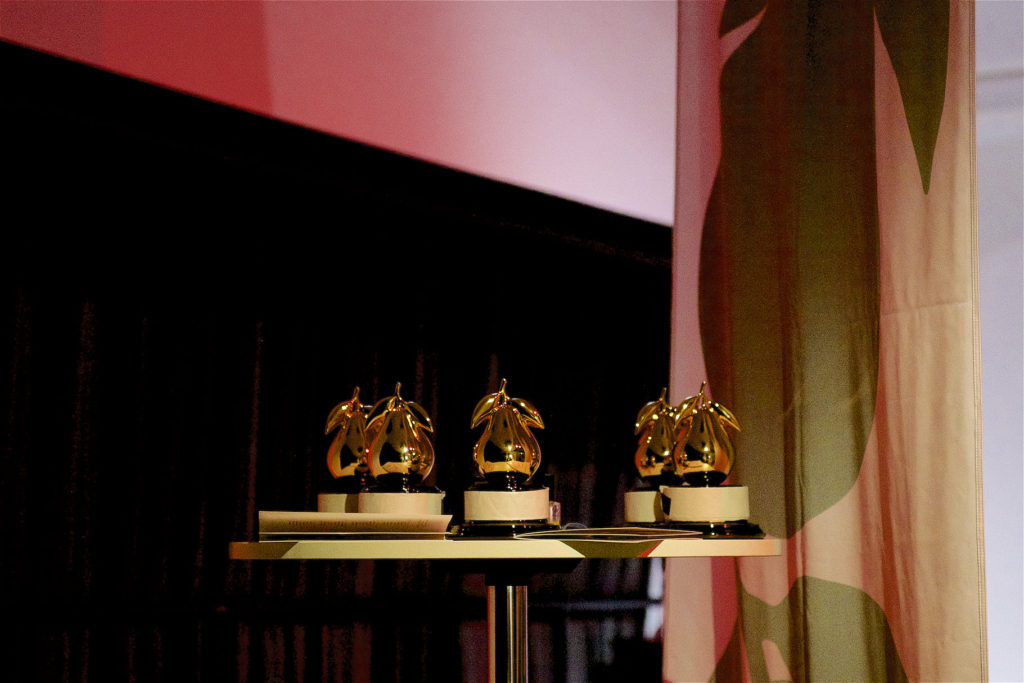 Welcome to the 4th annual Art and Olfaction Awards!
These awards, as you may well know, were founded a few short years ago, in 2014. Now in our fourth year, we're still young. And like all young people you have known, we're learning as we go along.
We do not nor have we ever pretended to be bigger than we are. Yet we also have modest reason to think that we are slowly succeeding at what we are trying to do: To provide a structure that celebrates the hard work of artisan, independent and experimental perfumers; one that takes them seriously, and treats them with respect - regardless of their marketing budgets and commercial reach. In so doing, we are hoping to help raise awareness of independent practices in scent, beyond the inner sanctum of the perfume "scene."
To be clear, we are not the perfume police, or any arbiter of the perfume industry's many conflicting self-definitions. We set our organizational rules early on and we continue to stick to and refine them - the most important of which are:
Our categories: Our categories are as reasonably well delineated as such a thing is possible, and we improve them yearly, as the many exceptions to every rule come to the fore.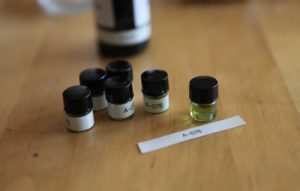 Ethical judging: We don't allow judges to score perfumes that they have a commercial stake in. Period. If a judge is on the jury pool and he had a commercial stake in one of the submitted perfumes, we do not count her/his score. Moreover, the judges all assess the scents blindly, in little labeled vials. Their scores are kept anonymous, so they don't have to fear any repercussions from the community. Finally, judges can only assess scents in the category they are assigned to. Thus an artisan judge could not assess the independent category, or a Sadakichi judge could not assess the artisan category, etc. You can read more about our commitment to avoiding judging bias here.
So, these are our parameters. We think they work, but we also understand that these are OUR rules, not the industry's rules. What we propose is one set of approaches among many valid other options, and what we aim to be, simply, is one arbiter of excellence in the categories we serve.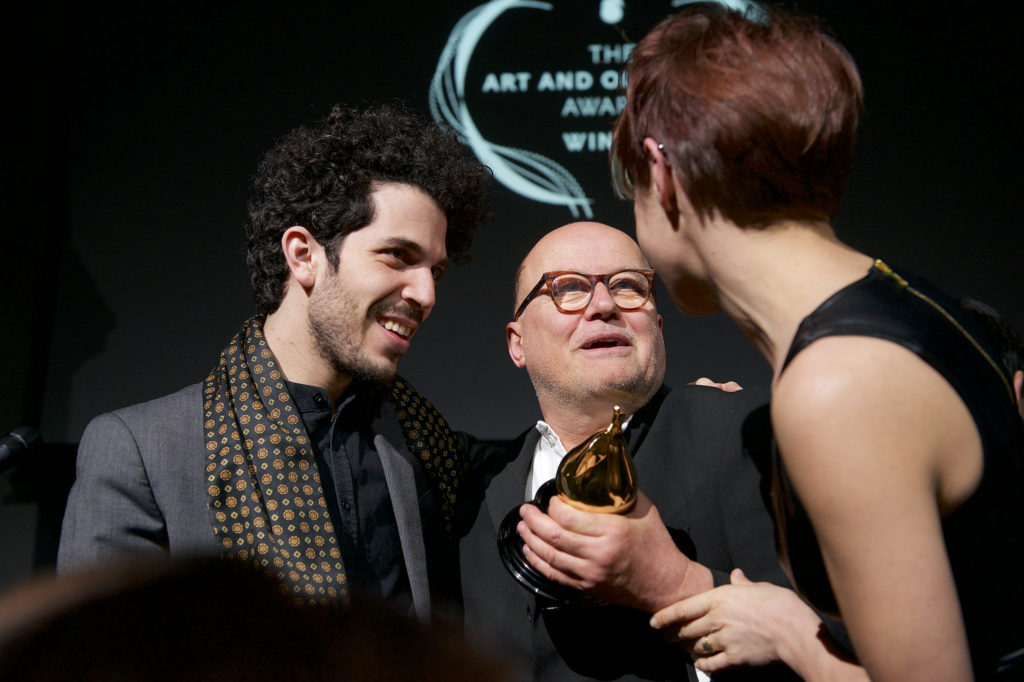 OUR GOALS
In the film industry there are hundreds of festivals, each with their own flavor and style. In the art world, there are hundreds of galleries, museums and prizes. Same with writing, photography, fashion. It would be my dearest hope to emulate those structures, to eventually be one among many of these sorts of mechanisms serving independent artisan and experimental practices in perfumery.
The goal then, is for the Art and Olfaction Awards to prove a workable enough model to inspire other people to emulate our structures, in their own specific way.
In encouraging this, we will help bring more open non-profit public mechanisms of mutual support to an industry that is so famously rooted in secrets and mutual distrust that it's become - in many ways - the very cliché of exclusion and competitiveness. The niche scene is – of course – already changing this. But it needs more work.
Having said that, the industry is secret and exclusive for a pretty simple reason: Despite its growth, niche perfume is a fairly small market. Everyone is concerned for their very survival.
By doing what we do, perhaps we can help find potential solutions for both problems.
Perhaps, for instance, by inspiring other organizations to copy us we will create an open, interconnected and symbiotic mechanism of support for independent artisan and experimental perfumers.
And perhaps by celebrating perfumers or brands as valid cultural producers in a public setting, we might be able to help elevate the visibility of independent, artisan and experimental practices in perfume as a whole -- perhaps even assist the niche sector in making a significant dent in the hegemony of the multi-national corporations that control this industry, and (let's face it) the western world.
That's why we support other initiatives like the OSA! Awards, the Perfumed Plume Awards, etc. Heck, we would also support the Fragrance Foundation Awards, if they asked us. We support these organizations not because we have any vested interest in their work, but simply on the principle that more organizations like these signifies more opportunity for creative people. We do it our way, they do it their way, and we all do the best work we can within our capacities.
WE WANT TO PROVIDE A SYMBIOTIC SUPPORT STRUCTURE FOR PERFUME PRODUCERS, BRANDS, AND ARTISTS, BEYOND THE LIMITATIONS OF OUR REACH. OUR HOPE IS SIMPLY TO BE ONE AMONG MANY MECHANISMS THAT SERVE ARTISAN, INDIE, EXPERIMENTAL PERFUMERS.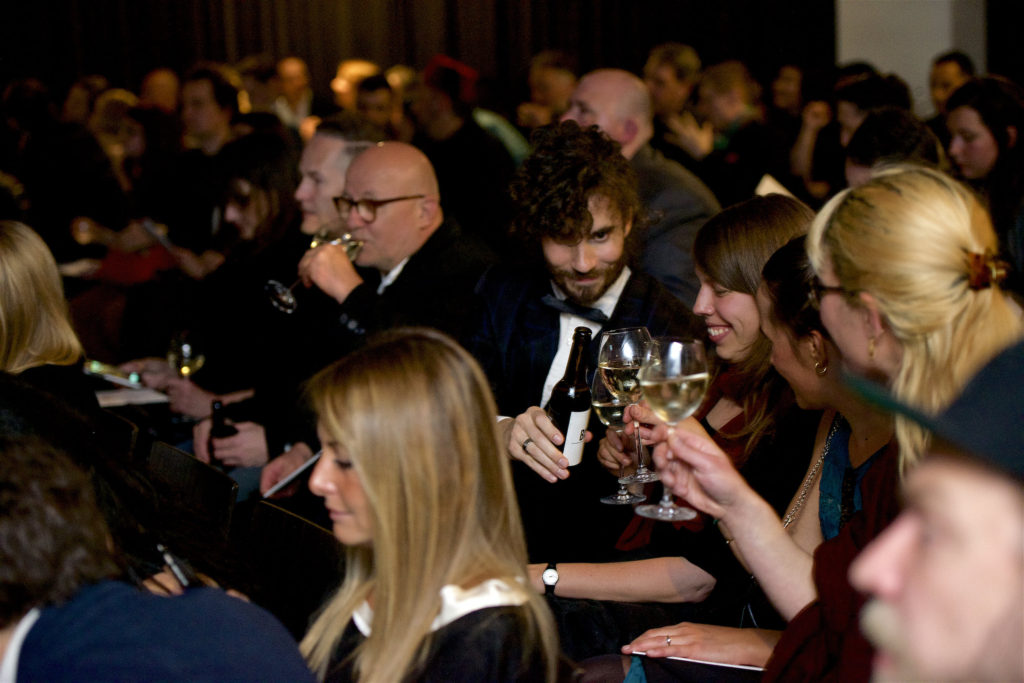 SO, HOW DO WE GET THERE? COMMUNITY

Over the few years of our existence we have received good, thoughtful feedback from our community, which has always engendered specific actions on our part. Examples of our response to feedback have been numerous, including:
+ Bringing in more international judges
+ Switching the judges out periodically (this is getting easier as more people express interest in judging, but we do need to keep some consistency. A juggling act, like everything else!)
+ Bringing in more judges who are in the business end of things
+ Seriously thinking about how we define a first release versus a re-release
+ Continually refining our definition of 'artisan' and 'independent' to match the differences in global practices, defined, often, by governmental regulation.
+ Making a better effort to cement a global community, rather than encouraging knee-jerk regionalism
+ Holding all types of perfumers to the same standards (natural perfumers, this is why we don't have a naturals-only category despite the many requests. Natural perfumers have done well enough in the awards that I believe that you don't need to be separated out.)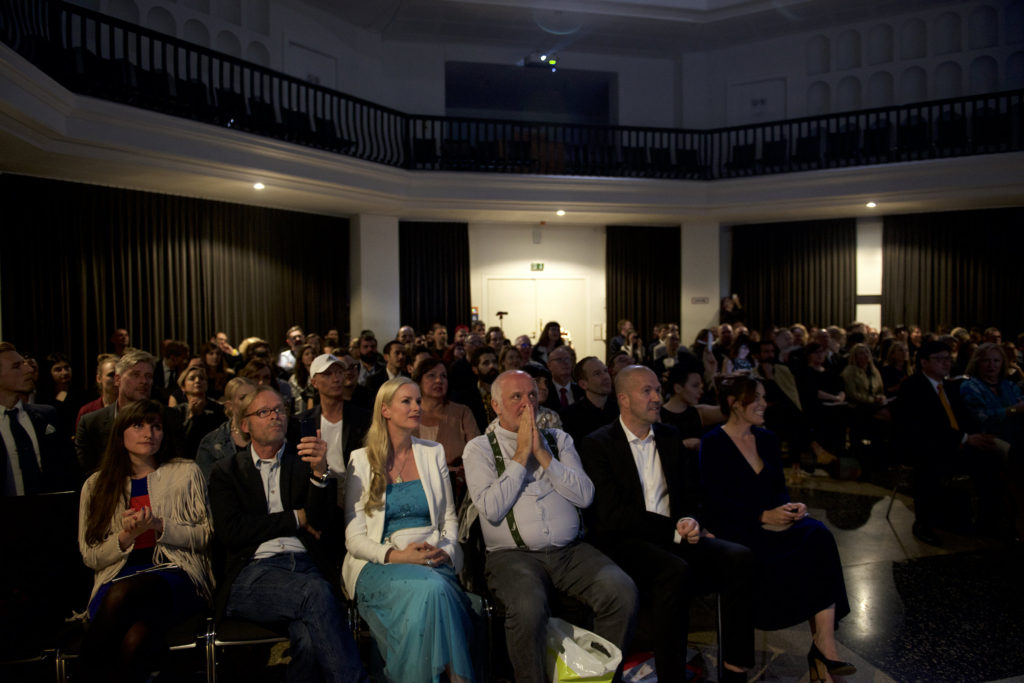 CONCLUSIONS
So what is to be learned from all this? Well… I don't really know.
I struggle with the idea of awards in the first place; anybody intelligent would. I also struggled with the idea of film festivals. But, I rationalize it to myself with my knowledge that by doing these awards, we have a chance to bring wider mainstream attention to independent practices.
This matters because with more attention comes more support, and with more support comes a better chance at survival. As in the film industry, so in perfume.
Having said all that, the Art and Olfaction Awards are not infallible. We can only do our very best in the murky waters of the perfume world, holding ourselves to our own strictest standards, and making the continual improvements that will allow us - ME - to wake up every day, look at myself in the mirror and say: This is good. This is ethical. Everyone has a fair chance.
Here are some specific actions we are taking for the coming years:
+ We will have regional contacts for the awards and its parent organization (the IAO) to better support and serve the perfume communities in each country. We are starting with Europe, but we will eventually add contacts in other global regions.
+ We will continue to move the awards themselves to different places, again, to better reach and connect the global community we serve
+ We will continue to refine the categories as the many exceptions to each rule come to the fore. We will even be open to further fracturing, removing or renaming them if the current structure no longer makes sense
+ We'll keep the emphasis on community and mutual support. This is, in short, a hate-free zone.
+ And finally, we will continue our commitment to honesty, transparency, and organizational self-improvement.
For that, I need to rely on you, the people in this room and our community at large, to bring any reasonable and fact-based issue or concern to my direct attention, when it requires it.
I also need your help assessing and making me aware of the many aspects and exceptions that ensure that the decisions we make will serve our end goal of improving this fledgling enterprise- making it stronger, better and more fair, for as long as we are able to keep it up.
And I need your help spreading the word, submitting, writing about it, giving feedback, being kind to us, and - most importantly - to each other. After all, with kindness, humility, cooperation and mutual assistance we can create a unified message for independent practices in scent vis-à-vis our real competitors: The destructive policies, the main-stream hegemony and the institutions that would obliterate or subsume everything outside their standard modes of practice.
By working together and by being kind to each other we can build a solid foundation upon which we will all thrive.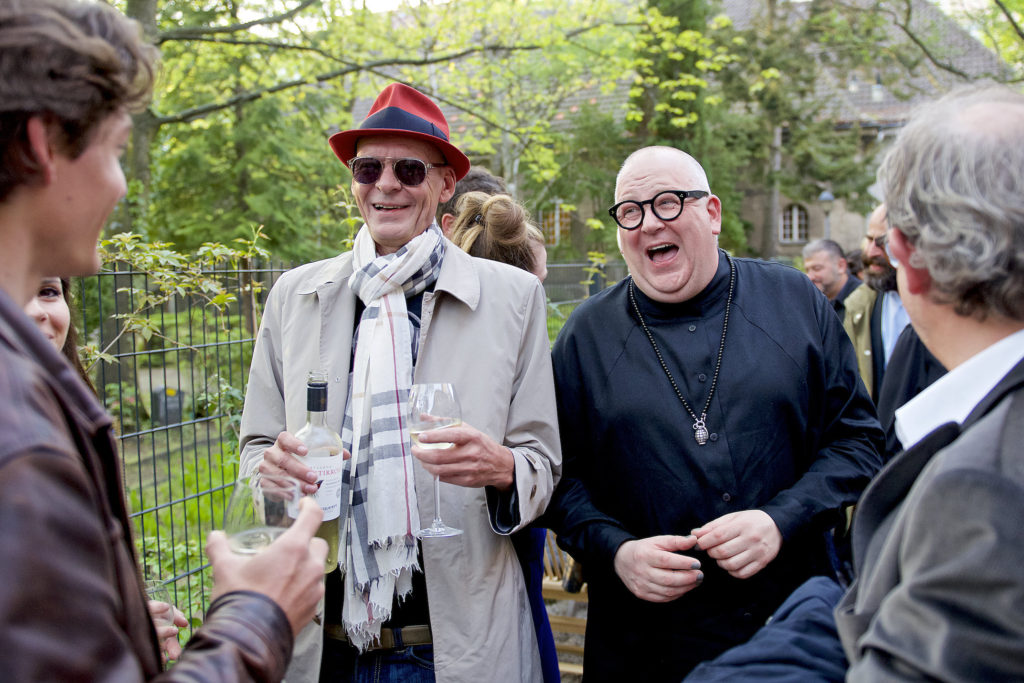 HOUSEKEEPING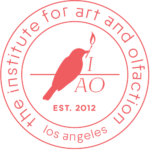 The Art and Olfaction Awards is a program of The Institute for Art and Olfaction, an LA based non-profit organization.
Maxwell will introduce our partners in a second, but in attendance tonight we have some past finalists and participants, who you will not meet later on stage:
Bruno Fazzolari: Finalist 2014 and judge
Luca Maffei: Winner, 2015 + 16
Maki Ueda: Finalist, Sadakichi Award, 2016
Stefania Giannino: Finalist, 2016
Piotr Czarnecki: Finalist, 2014
Frederick Duerink + Mark Meeuwenoord: Sadakichi, 2015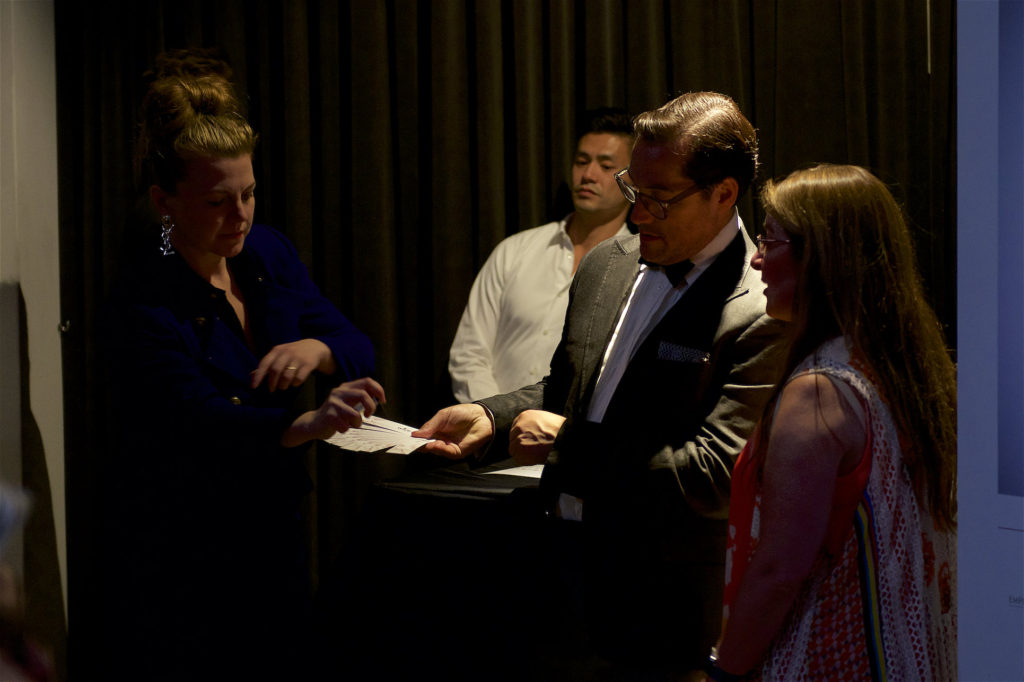 My personal thanks to:
Smelly Vials Perfume Club: Without these guys, we wouldn't be here today. A heartfelt thanks to Art and Olfaction Award co-producers and my punk rock perfume family, Kendra Gaeta, Maxwell Williams, Julianne Lee, Jeffrey Paul (and Minetta Rogers, not here tonight).
Mirta Gilson and Benjamin Judkewitz: Suggesting venues and communities in Berlin
Ulrike Knöll: Translations, helping me navigate the German speaking world
Matthias Janke: Rescuing the Golden Pears from the customs bureaucracy in Cologne
Helder Suffenplan: Navigating Berlin, for his countless little bits of advice and tips, and for the flags you see behind us
Klara Ravat: For co-producing the experimental scent summit!
Felicity Wilson-Brown
Micah Hahn
Daniela Gesundheit (and Perry)
Ben Chase, Breanne Patterson, Shelley Arnold, CJ Powers, and our other friends from LA who made the long flight to join us tonight, and who volunteered their time to help during the event.
Sarah Baker, who volunteered her time during the event.
Anne, Nadine, Viola at Silent Green
And of course the awards' 28 judges, who spent months of their lives assessing these scents, and navigating my ridiculously long emails.
So, with all that, let's start the 4th annual Art and Olfaction Awards!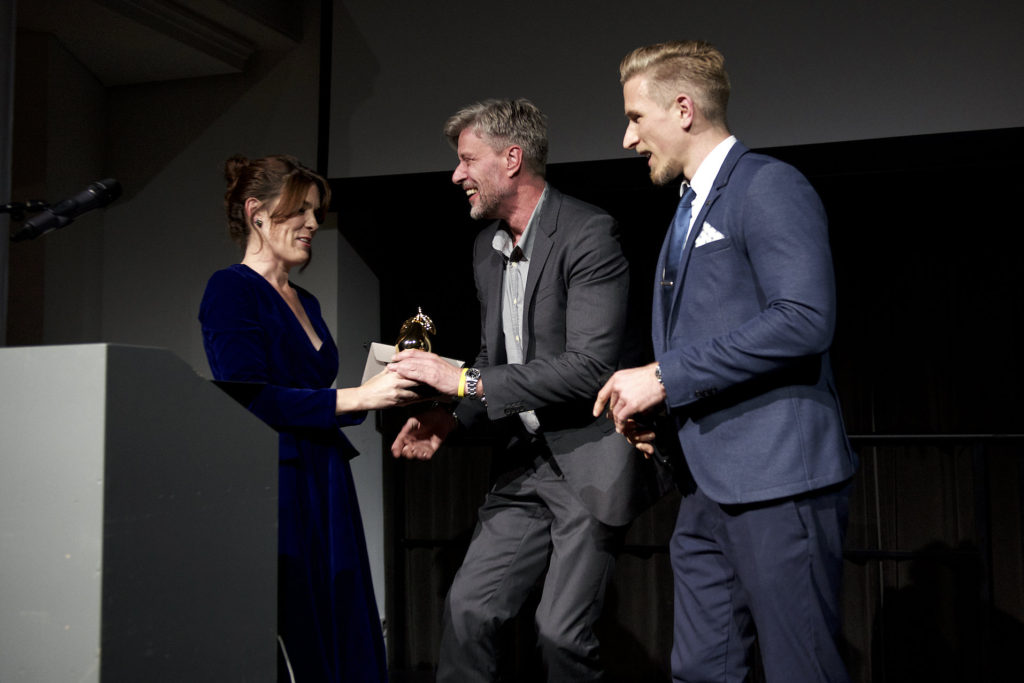 EVENT BREAKDOWN
INTRODUCTION - SASKIA WILSON-BROWN
PARTNERS – MAXWELL WILLIAMS
JUDGES – HELDER SUFFENPLAN
ARTISAN FINALISTS- ANDY TAUER

ARTISAN WINNER 1 - LUCA TURIN
ARTISAN WINNER 2 - TANJA BOCHNIG

INDEPENDENT FINALISTS - DENYSE BEAULIEU

INDEPENDENT WINNER 1 - ANTONIO GARDONI
INDEPENDENT WINNER 2 - MATTHIAS JANKE

SADAKICHI AWARD FINALISTS - CARO VERBEEK

SADAKISHI AWARD WINNER - ASHRAF OSMAN

CONTRIBUTION TO SCENT CULTURE - SASKIA WILSON-BROWN
CLOSING REMARKS - LUCA TURIN
-
All photos on this page by Martin Becker Fotografie.
Check out the rest of the images on Facebook!