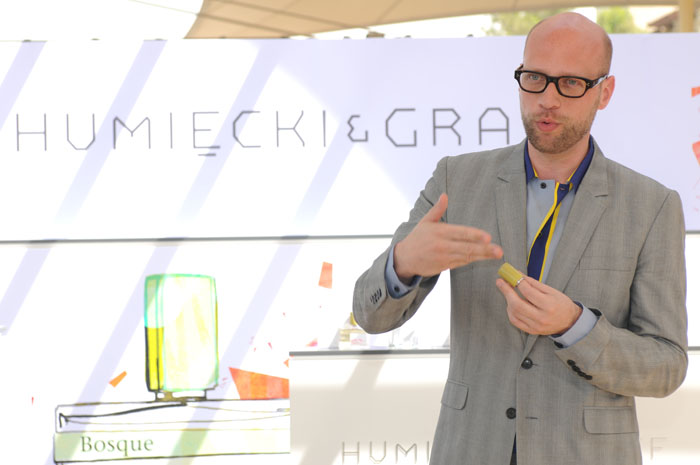 We are thrilled to announce that Sebastian Fischenich has agreed to come on as a finalist judge for the 2015 Art and Olfaction Awards. He will join Luca Turin, Mandy Aftel, Sarah Horowitz-Thran and Miriam Vareldzis in assessing the finalists in the Artisan and Independent categories - and establishing the winners.
Sebastian Fischenich was born in Germany and now lives in Zürich Switzerland. He earned his diploma in design at the University of the Arts in Berlin after studying product and fashion design in Berlin and Utrecht, NL. In 2008, he co-founded the perfume brand Humiecki & Graef, which he co-owns and supports as creative director.
We believe that Mr. Fischenich embodies the perfect combination of traits for a judge: A strong olfactory aesthetic, alongside a deep knowledge of the perfume world - gleaned from real experience launching and running a brand. He will be an excellent addition to the judging panel, and we are honored to have him.