ART AND OLFACTION AWARDS JUDGES
[unex_ce_button id="content_ia0vmipi2" button_text_color="#000000" button_font="semibold" button_font_size="15px" button_width="auto" button_alignment="center" button_text_spacing="2px" button_bg_color="#ffffff" button_padding="15px 60px 15px 60px" button_border_width="1px" button_border_color="#000000" button_border_radius="0px" button_text_hover_color="#ffffff" button_text_spacing_hover="2px" button_bg_hover_color="#000000" button_border_hover_color="#000000" button_link="/judges/all-judges/" button_link_type="url" button_link_target="_self" has_container="1" in_column=""]MEET OUR PAST JUDGES[/ce_button]
We will announce the 2023 judges soon!
2022: JUDGING
The process of judging the Art and Olfaction Awards is complex and lengthy. We take it very seriously, and our systems are set up to ensure maximum neutrality and a fair chance for each and every submission.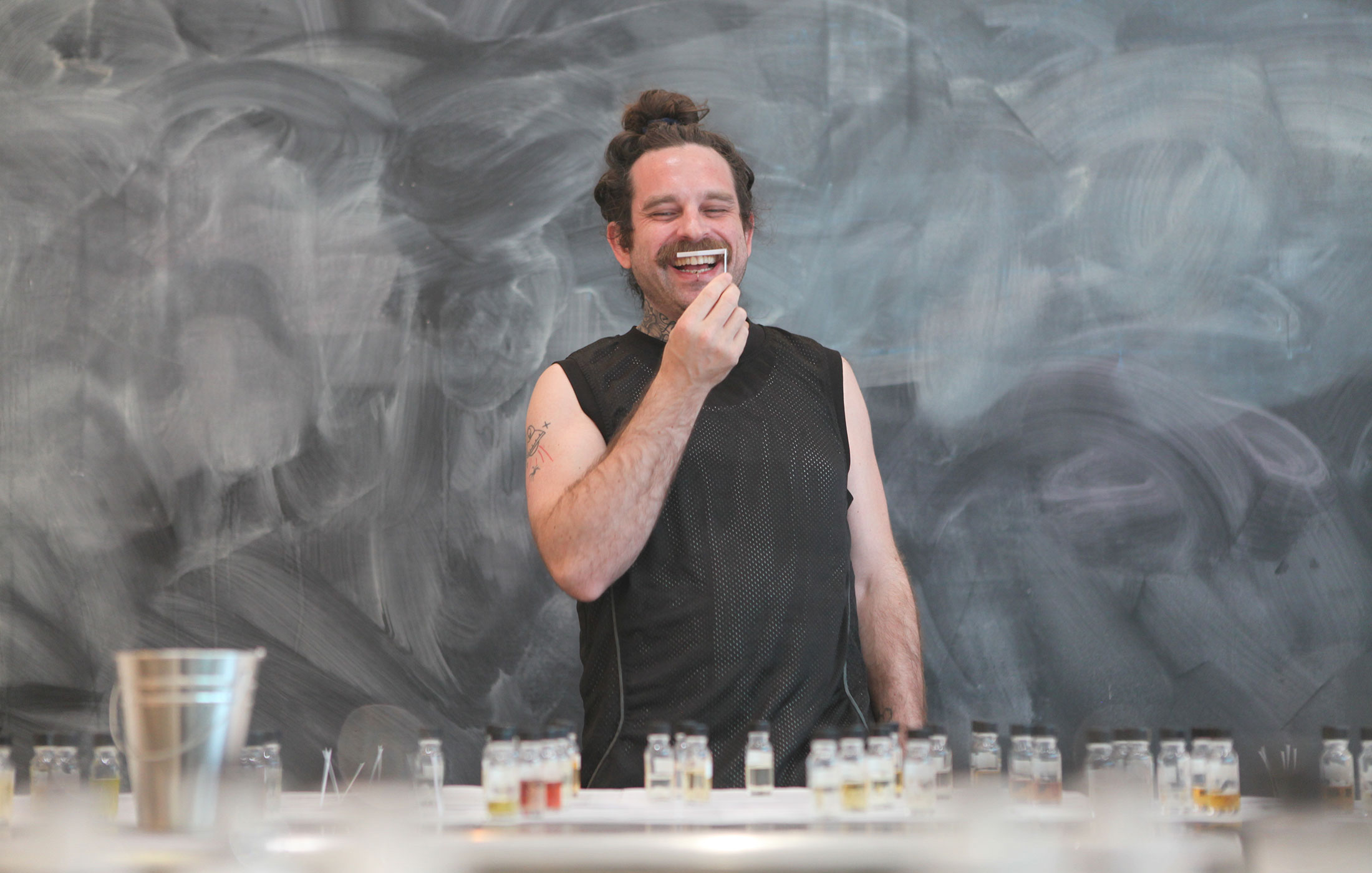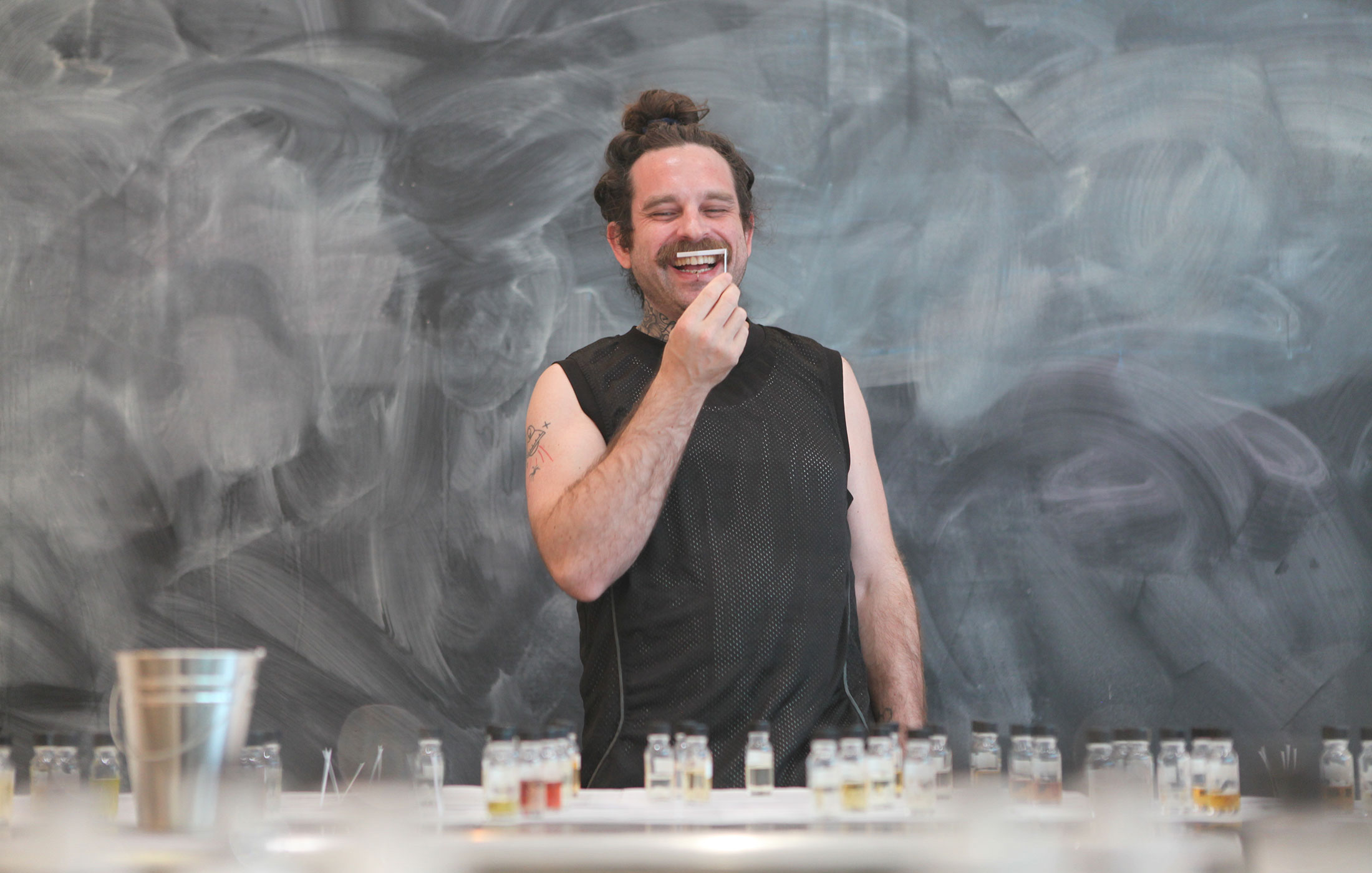 The Art and Olfaction Awards jury brings diverse interests, backgrounds and specializations to the very hard task of judging scent. We strive to create a diverse and international jury that is composed of active participants in the scent world, from perfume business insiders to artists; curators to writers, scientists and - of course - perfumers.
We believe that submissions should be judged by a group of people that is able to understand the context for the work submitted in their category - be it the smallest natural perfume house, an international niche perfume brand, or an experimental work that incorporates scent. We also believe that a diversity of interests creates a stronger and more progressive jury.
ABOUT OUR JUDGING PROCESS
Submissions are judged blindly in the artisan and independent category -- as well as in the Aftel Award for Handmade Perfume -- accompanied only by a creative brief.
All submissions are tracked by a number, and nothing else. All the judges see to contextualize what they are smelling is a short anonymized text describing the intention for the scent.
The judges for the experimental award category do not review the projects blindly. This is because the projects often require supporting visual material, which often contains identifying information. We do not allow anybody to judge who is in any way connected to one of the submitted projects.
Please respect our judges' time and privacy - and the integrity of the awards - and refrain from contacting the judges about your submission.
JUDGING CODE OF ETHICS
Judging the Art and Olfaction Awards is a non-renumerated role that should be engaged with as a service to the larger community. A judge is one of a group of arbiters: Together the judges create a consensus that is based on their best and most objective assessments of the submitted perfumes, and experimental projects.
· Respect and follow the judging parameters provided by AOA Management.
· Be constructive in your notes and feedback.
· Do not allow your scores to be influenced by commercial or personal considerations.
· Do not have "off the record" conversations with submitters.
· Do not respond if anybody reaches out in an attempt to influence a score.
· Do not allow personal bias to influence your scores.
· Do not use information obtained during the process for your own or any other person's or organization's advantage.
· Do not use information obtained during the process to disadvantage or to discredit others.
· Respect the confidentiality of the judging process, and of the submissions.
· Do not reveal any details of any submission to anyone outside the AOA management team, ever.
· Do not share your opinions with one another during the judging process.
· Declare all potential conflicting interests.
Violation of this code of ethics will result in the invalidation of the judge's scores.