In addition to the wealth of IAO-produced events around the Art and Olfaction Awards (including the 3rd annual Experimental Scent Summit), some of our friends in Amsterdam are hosting and producing scent-related events of their own. Join us there!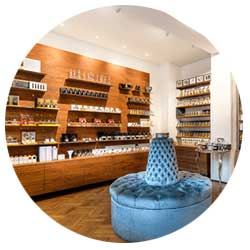 PERFUMERS CIRCLE
May 3, 3pm - 6pm
at Perfume Lounge
A meet + greet with perfumers Antonio Gardoni, Hiram Green, Spyros Drosopoulos, and Francesca Bianchi.
More info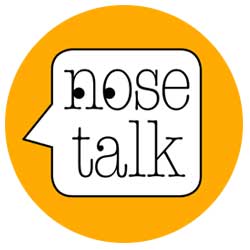 NOSETALK
May 3, 5pm - 7pm
at MW Kappers
Artists and perfumers Maki Ueda, Klara Ravat and Meabh McCurtin discuss their work with fragrances.
Tickets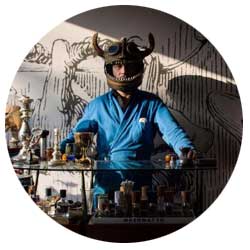 THE NOSE: STUDIO VISIT
May 3, 5:30pm - 8pm
Location upon RSVP
Join Alessandro Gualtieri - founder of Orto Parisi and Nasomatto -  for a tour and apéritif at his open studio.
Email for info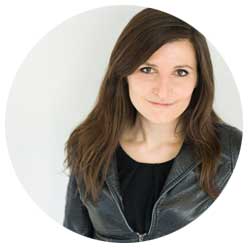 ODORAMA
May 3, 8:30pm - 10pm
at Mediamatic
Exploring scent and religion, with Sanne Groeneveld, Miguel Matos, Claudia de Vos, and Caro Verbeek.
Tickets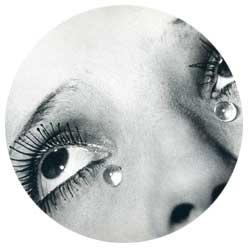 NEO-FUTURIST DINNER
May 4, 7:30pm - 10pm
at Mediamatic
5-course dinner exploring the theme of eating humans, with artists Gwen van der Zwan, Krisztina Czika and chef Bryce Steba.
Tickets
EXPERIMENTAL SCENT SUMMIT, V3
May 4, 10am - 6pm
Location: NDSM Fuse (NDSM-plein 85, 1033 WC Amsterdam)
The Institute for Art and Olfaction teams up again with Berlin-based artist Klara Ravat (Smell Lab) for the third annual Experimental Scent Summit. Over the course of a day, attendees will come together to share ideas with an exciting schedule of talks, breakout discussions and project presentations relating to experimental sensorial practices. A friendly, relaxed and conversational meeting of olfactory artists, the ESS is an annual opportunity for participants to share their work while openly discussing the challenges of working with scent. All this - and more - in an unrestrained, non-competitive environment.