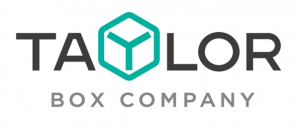 Taylor Box Company's approach to your packaging challenge simply put: Discern your intent, collaborate with your creative resources, design and engineer your solution, and then produce your premium, brand-defining packaging.
TBC combines the exacting craft of box making with the world's most advanced manufacturing equipment with an uncompromising commitment to creating client packaging that is a focused expression of both the strategic purpose behind the package and the essence of their brand. Finally, they underpin all this craft, process and technology with a 125 year tradition of creating challenging and successful projects. Together, you have all the elements of TBC's approach to delivering premium specialty packaging.
Contact: Heidi Heifetz
Email: Heidi@taylorbox.com
Phone: 401-497-3728
Learn more at taylorbox.com
We are excited to partner with Taylor Box Company for the first year at the 2017 Art and Olfaction Awards. Taylor Box Company is creating a series of custom boxes for our beautiful Golden Pears. We are so grateful to Heidi and the entire team for their ongoing support.