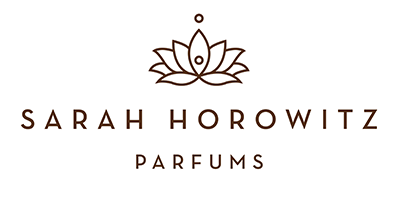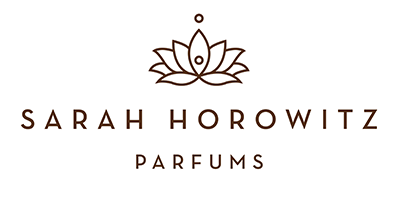 "Finding the perfect fragrance for you can bring you into the moment and remind you of who you are and what you love," says Sarah Horowitz-Thran, founder of Sarah Horowitz Parfums, a Westlake Village, CA-based fragrance house credited with the creation of Sarah's own lines, What Comes From Within, Perfect Perfumes and Perfumers Palette and as well as a number of blockbuster private label and custom fragrances that have attracted a cult following among fashion industry insiders and celebrities across the US.
Sarah began designing custom fragrances in the late 1980's as a freshman at Emerson College. A theater major, she stumbled upon part-time work at an off-beat, apothecary- style perfumery called Essence on Boston's famed Newbury Street, which specialized in creating custom fragrances for its clientele. Fueled by an intuitive knack for perfumery and the conviction that fragrance was a vehicle for self-expression, Sarah would work one-on- one with clients for hours at a time to design their perfect customized scent. She called this process The Fragrance Journey, which would become the heart and soul of her business - now commanding upwards of $1000 for a custom perfume. After nearly four years apprenticing at Essence, Sarah, with help from her family, purchased the store where she continued to fine-tune her craft and build a reputation as an accomplished and imaginative nose. In 1994, she sold her stake, packed up her perfume oils and moved to Los Angeles where she founded Creative Scentualization, which later gave birth to Sarah Horowitz Parfums.
Sarah spent the next several years toting her fragrance organ (a collection of more than 100 fragrance oils housed in a wooden case) around the beaches of Malibu and Los Angeles conducting Fragrance Journeys and designing custom fragrances for clients. Soon, she was attracting a slow-but-steady underground following of discerning women with varied professional backgrounds. Sarah's intuitive, non-formulaic approach to fragrance development makes her sought after both by individuals as well as niche and emerging brands which tap Sarah Horowitz Parfums to create both statement-making perfumes and home fragrances that are truly one-of-a-kind.
Sarah continues to experiment with and evolve her craft, growing her business by training apprentices in the fine art of perfume creation and teaching perfumery classes, all the while striking the delicate balance of entrepreneurship with her equally important role as wife and mother to her two daughters.
Learn more at sarahhorowitz.com
We are excited to partner with Sarah Horowitz Parfums for the 2017 Art and Olfaction Awards. Sarah Horowitz has been a judge for the awards since the first year, is a member of the board of directors of the IAO. We're grateful for her ongoing support.