The time is now!
We are now accepting submissions for the fourth annual Art and Olfaction Awards.
Submission for the awards are made through a two-part submission process:
The online submission form (accessible at the button, below)
A physical package containing the perfume
Once you submit your online form, you will receive an email with instructions about sending your physical submission to the IAO.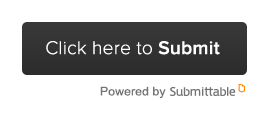 Submissions open:  9:00 am (PST) / 6:00 pm (CEST) Wednesday October 5, 2016
Online submission form closes: 11:59 pm (PST), Monday November 28, 2016 / 8:59 am (CEST) Tues. Nov 29
Post deadline*: Monday December 12, 2016
* We allow a grace period of two weeks to get the perfume to us in the mail.
Announcement of finalists: March, 2017 at Esxence in Milan
Award ceremony: Saturday, May 6, 2017 at Silent Green Kulturquartier in Berlin
Any questions? Email us at hello@artandolfaction.com