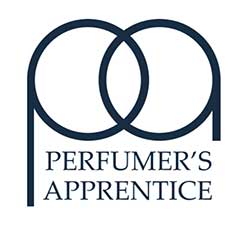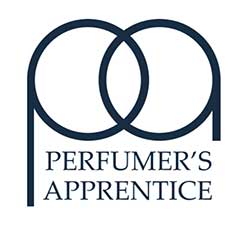 Education has been at our core since we opened the Perfumer's Apprentice fragrance creation boutique in 2004 to help perfumers of all skill and experience levels learn about and use truly professional fragrance components.
We began by teaching the public the basics of fragrance formulation with our Introductory Fragrance Creation class. Our storefront became a creative destination for budding perfumers, hobbyists, bridal showers and birthday parties. In 2006 we received local accreditation for a 'Perfume Making' Girl Scout badge, and continue to host the Girl Scouts to promote career paths into STEM Education. We continue to offer classes at our new location in Scotts Valley, CA and sell educational kits on our website to aid new and existing customers in their creative scented endeavors.
In 2008 we expanded our business to an e-commerce site and are now a worldwide supplier of aromatic raw materials. The Perfumer's Apprentice offers natural essential oils and absolutes, fragrance oils, sophisticated aroma chemicals and bases from Givaudan, Firmenich, IFF, Robertet, etc.
We are now looking towards the future, constantly improving and expanding our premium products and services to enhance the successes of the ever-growing artisan and independent perfumery movement.
In January of 2017, The Perfumer's Apprentice will be launching our first creative fragrance lab where perfumers at any level of industry from artisan to niche can rent our lab space, and have complete access to our library of nearly 1,000 aromatic ingredients. In addition to being able to compound and formulate in our professional lab space, perfumers will have access to regulatory software so they can leave with their formulation along with a Safety Data Sheet (SDS), IFRA Declaration, EU Allergen Report, and a number of additional regulatory documents that may be required for their business needs.
As always, we encourage a dialogue with our customers and the perfumery community for insight into new products, business ideas and services to help make your lives easier.
Learn more at www.shop.perfumersapprentice.com
(also check out our new essential oil brand, PAN Aromatics: www.pan-aromatics.com)
We are excited to partner with Perfumer's Apprentice for the the 2017 Art and Olfaction Awards. It is our belief that PA has played a crucial role in the development of independent and artisan perfumery by providing the most basic need: Access to small batches of perfumery materials. We are extremely grateful to the whole team at PA for their support, including Travis McIntosh, Francisco Villalobos and - of course - Linda Andrews.