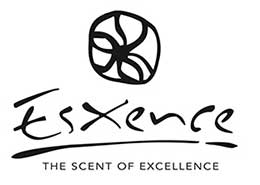 Esxence - The Scent of Excellence is an international appointment that cannot be missed by any brand name which operates with passion and conviction in promoting the marvellous art of olfactory language. Esxence is proud to welcome those who, with skill and devotion, are a part of the splendid community which promotes the values and beauty of Artistic Perfumery. Esxence was founded in the conviction that this may provide a valuable contribution towards ensuring that all branches of this community can flourish day by day, in every country throughout Europe and beyond.
The ties between Esxcence and The Art and Olfaction Awards are strong. The winners of the 2015 Awards included the fragrance 'Black Pepper & Sandalwood' created by Luca Maffei (for Acca Kappa), who was among the young finalists of the contest Esxence put on during the five years. Past finalists of the awards have also included 'Magnolia Esxentialis' by Cristiano Canali, a fragrance created for the Esxcence contest in 2014.
Learn more at Esxence.com
We're pleased to partner with Esxence for the fifth year in 2019. Taking place in Milan on a yearly basis, Esxence provides a venue for international independent and artisan perfumers to show their work and network, and a wonderful forum for us to announce the finalists on a yearly basis. Our thanks to Silvio, Valentina and the whole team at Esxence for their early and ongoing support of The Art and Olfaction Awards.