Absolue D'Osmanthe
by Perris Monte Carlo (Monaco)
Contact: Gian Luca Perris
CD: Gian Luca Perris
Perfumer: Jean Michel Santorini
Fragrance House: Robertet
Release Date: 09/2016 (Source: Fragrances of the World Database)
Website: http://perrismontecarlo.com/
Finalist Category: Independent, 2017
Sophisticated yet daring, Absolue d'Osmanthe is a sensual fragrance is built around the precious tree's flower, with sweet fruity accents. Jasmin sambac and sandalwood give strength to the enigmatic heart while the base reveals a sensual signature of vanilla, labdanum and Tolu balsam.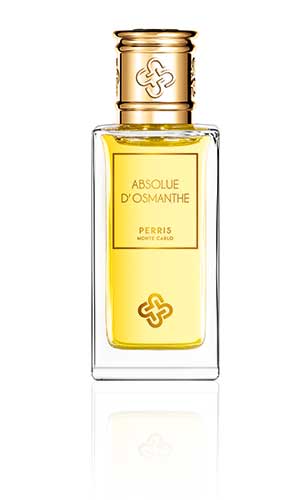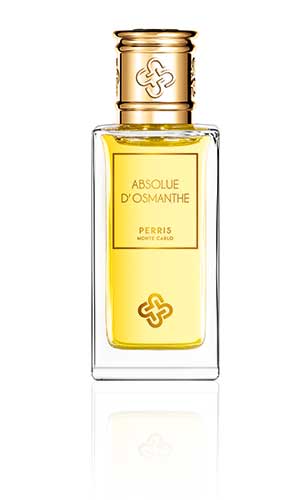 Founded in Milan 1981, The Perris Group now resides at the heart of Monte Carlo in Monaco, with presence in over 50 countries worldwide. Our legacy spans over five decades in the beauty industry, becoming a global name in cosmetics, and collaborating with renowned designers and international brands over the years. A testament to our skill, the Perris family are also the owners and perfumers behind House of Houbigant, one of the world's oldest standing great perfume houses.
Our philosophy, built on generations of expertise in haute perfumerie, stands in proud contrast to the many fragrance launches today where surface often exceeds substance. Each Perris Monte Carlo creation is a masterpiece in perfumery, built on our love for scent and dedication to quality. We believe true luxury comes from craftsmanship: the skill, knowledge and resilience to find and source the finest raw materials and most exquisite ingredients – for truly timeless, one-of-a-kind fragrances that seduce with their richness and character.