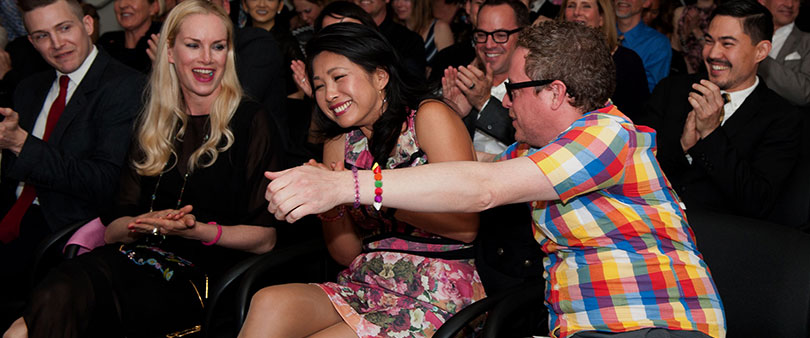 Things are really starting to heat up for us, with submissions coming in from all over the world. Although we are not starting the judging process for a few weeks, based on our preliminary sniffs we already know without the shadow of a doubt that the big winner in all this will be the artisan and independent perfume scene as a whole. The quality of the work being sent in from all over the globe is mind-boggingly good: What an exciting time for niche perfume!
Haven't submitted yet? Not to worry. There are 17 days left to fill out your paperwork and get your vials in the mail. Submissions close on December 19, but don't forget that we also have a time limit on the packages containing your vials. We can't accept packages that arrive to us after January 5.
But let's get down to the nitty-gritty. Today's post is about the independent category, which we created in order to honor excellent work being done in small to mid-sized niche perfume companies -- that interesting space when a company is larger than an artisan operation, but not quite a multi-national.
WHAT MAKES AN INDEPENDENT SUBMISSION?
For the sake of the competition, we define an independent submission in the following manner:
- The company commissions or employs perfumers to create scents, that are then released under the company name
- The company has ultimate creative control over creative decisions, including branding and marketing
- If the company was started by a perfumer, the perfumer acts primarily as a business person and/or creative director, leaving approximately 60% or more of the formulations to external hires or commissions
- The company producing the perfume is either privately-owned or owned by another company that is privately owned with no more than two perfume companies in its holdings.
LAST YEAR'S WINNERS
ASHOKA, by Neela Vermeire Creations
Created by Neela Vermeire and Bertrand Duchaufour
Learn more about Ashoka here.
KÖNIG, by YOSH
Created by Yosh Han and Olivia Jan
Learn more about Konig here
LAST YEAR'S FINALISTS
Please note that we had ten finalists last year (one was unfortunately disqualified). 2015's Art and Olfaction Independent Award will be presented to two outstanding independent perfumes out of five finalists.
Ashoka by Neela Vermeire Creations (with Bertrand Duchaufour)
Blood Sweat Tears by Atelier De Geste
Christopher Street by Charenton Macerations (with Ralf Schwieger, Mane USA)
Feu Follet by Friede Modin
FR!01/02 by Fragrance Republ!c
Jardin Mystique by Friede Modin
König by Yosh (with Olivia Jan, Robertet)
Only For Her by Hayari Parfums (with Sidonie Lancesseur, Robertet)
Sahraa Oud by Fragrance DuBois
MORE QUESTIONS?
As always, email us with questions: We are here to help. [email protected]
Published by: artandolfactionawards in process