Smoke Flowers
by Peter De Cupere (Belgium)
Release Date: 05/2017
Website: www.peterdecupere.net
Finalist Category: Sadakichi Award, 2017
Perfumers: Fragrances created and supported by IFF Research lab, Bernardo Fleming, Meahb Mc Curtin, Laura French, Gregoire Hausson, Marine Hetheier
Curators of the work in the exhibition: Natasha Pradhan, Venetia Baker and Marcella Malerba
For Command-Alternative- Escape, a site specific group show coinciding with the 57th Venice Art Biennial
Moved by the abusive impact that modern industry and contemporary lifestyles have on nature's purity, the artist has managed to conjure real flowers to regurgitate the fumes of industrial pollution.
In Smoke Flowers, artist Peter de Cupere lets big and small flowers take revenge on the human population by regurgitating industrial air pollution. It is not what one would expect from the sight of these delicate flowers. Flowers do still give the world a bit of color, lushness, efflorescence and - typically - they smell delightful.
All this beauty melts like snow before the sun at the sight of the Smoke Flowers. The work itself has a dreary quality and at the same time is very poetic. Spectators are transfixed by the little flowers which spit out a hint of smoke every now and then, emitting the scent of air pollution. Yet the spectator has to put in effort and has to come near to the flowers. They have to bend down, be attentive, look back and once again look attentively at the abundance of nature to then experience, unexpectedly, this poetic occurrence of smoke coming out of a flower. Realizing that the hint of smoke contains the scent of intense air pollution and not the pleasant scent of a flower, the spectator is forced to question, reflect and go back to nature. The fragrance of the polluted air was created by the IFF Research Lab.
The work criticizes our social attitude towards the urban and industrial pollution. It beseeches us to reflect on air pollution for not only do we as people suffer from it, but nature too is a victim.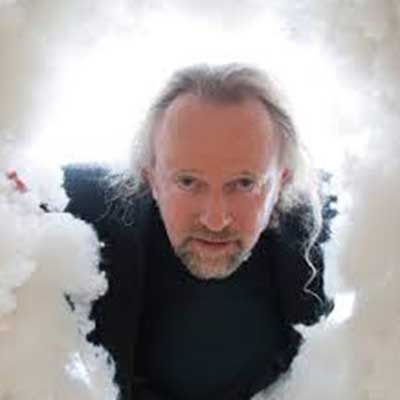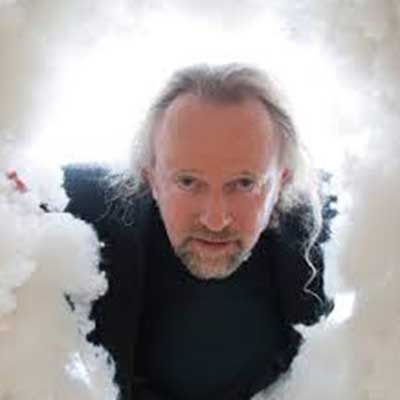 For 20 years olfactory artist Peter de Cupere has been a prolific and proactive proponent of olfactory art. He realised more than 700 works related to the olfactory perception of social, cultural and environmental contexts. He participated in more than 200 exhibitions over the world and gave lectures from Berlin to New York. He does amazing experiments with smells and uses fragrances to question various problems of our society.
Besides being an artist he is a lecturer at the PXL–MAD School of Arts in Hasselt (BE) where he teaches the use of the near senses, smell, taste and touch in the Senses Lab. He also started up the English Master Fine Arts Programme Art Sense(s) Lab to promote the use of smell, taste and touch as a medium for the work of art. He is finishing this year his PhD research at the PXL–MAD School of Arts (BE), University of Hasselt (BE), and the Free University of Brussels VUB (BE), and is researching into the use of smell as a context and/or concept for the work of art. The title of his PhD research is: 'When Scent Makes Seeing, When Seeing Makes Scents'.
He recently published an overview book of 472 pages, with scratch & sniff images included, more info can be found on www.scentincontext.com.