Pink Heart v.6
by Map of the Heart (Australia)
Perfumer: Jacques Huclier, Nisrine Bouazzaoui Grillie
CD: Sarah Blair, Jeffrey Darling, Giovanna Aicardi
Release Date: 05/2017
Website: mapoftheheart.com
Finalist Category: Independent, 2017
Pink Heart v.6 is a voyage into the heady narcotic floral world of the mythical lotus eaters. This is a scent of the imagination and is at once hallucinogenic and hypnotic. It transports us into a new floral dimension that is lead by a single protagonist – the narcissus flower in a dance of ecstasy.
Within the scent is also the idea of the intriguing and questioning background of the synthetic: the regressive addictive smell of our childhood toys. The floral explosion mingles on the skin with the spiciness of the sumac accord and cistus absolute for a mesmerizing ride.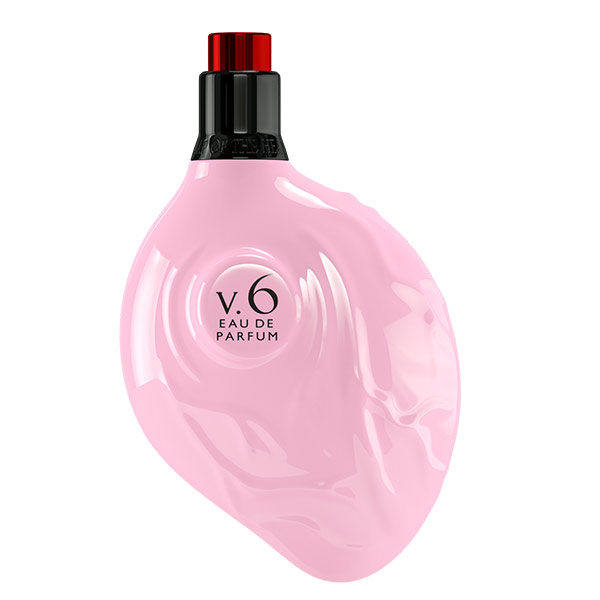 Everything comes from our heart. It is everything pure, good and evil. It aches, it desires, it is who we are. In mapping our hearts, we are explorers and tourists navigating the unknown and the all too familiar.
Map of the Heart is conceived in Australia and Made in France. Each fragrance in the collection is unisex and conjures stories of both place and character, challenging and exploring what it is to live, love and feel from the heart. Each one takes us on a journey into different worlds in our hearts' maps: untamed innocence, deep mystery, ripe sensuality, glorious peace, valorous courage and rampant ecstasy.
The iconic heart-shaped bottle designed by the legendary Pierre Dinand (Opium, Au Sauvage, Eternity) plays with the paradox of ugly beauty. As a nod to the brand's Australian heritage, each heart is woven with a fils rouge of Australian Sandalwood by master perfumer Jacques Huclier (Nina Ricci, Gucci, Ex Nihilo).
Founded by Sarah Blair and filmmaker, Jeffrey Darling, Map of the Heart draws on the passion for story and understanding that scent is as transporting and intoxicating as words, images and film.