Osang
by Talismans Collezione Preziosa (Italy)
Perfumer: Giovanni Festa
CD: Stefania Squeglia
Release Date: 04/2017
Website: mendittorosa.com
Finalist Category: Independent, 2017
OSANG is inspired by this extraordinary annual miracle, a scent of viscous beauty, blood rising, shifting from inertia to bubbling resurrection. A miracle of love. A perfumed celebration of saints and superstitions, centred around a ravenous fenugreek absolute note lavished with singed pyrazines, sacrificial myrrh and mournful molten honey poured over everything like amber rain. Meadow blooms, sticky dark resins, pungent balms and ashen clouds of iris swirl like dramatic weather.
The miracle slowly unfolds from sunlit flowers through a sea of honey and glorious fenugreek, stirring our hunger into clouds of swirling darkness, golden hope and cindered skies. A perfume of darkness that slowly explodes into delirious, mysterious light, a Talisman of blood, seething with shadows and burning magic. A miracle of scented love. An indelible prayer for skin.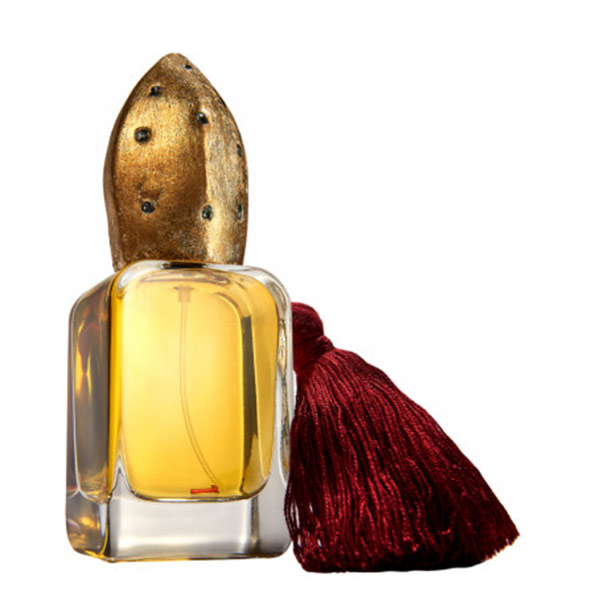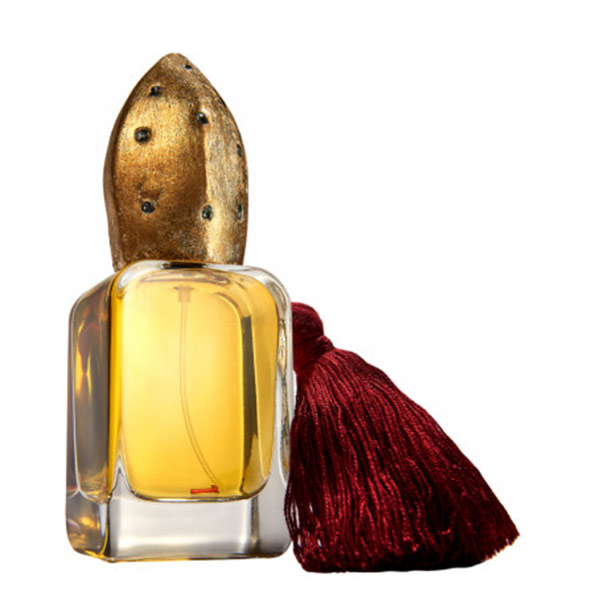 Talismans Collezione Preziosa is a collection of perfumed extracts worn as fetish and armour. Imbued with spirit, dark love, deep love, halo and perfumed divinity. Worn on skin, close and intimate, they ward off affliction, mischief and harm.
Naples is the motherlode, the fertile genesis of Talismans Collezione Preziosa. In the ancient shadow of rumbling Vesuvius, the earth sleeps and mutters darkly in dreams of fire-painted skies and embers. Odours of ash, incineration and portent fill centuries of uncertainty. Devil horns, prayers, amulets, numbers, cards, phalli, wind chimes and holy objects decorate houses and lives to ward off eruptions and the ascension/surge of hell from the ground.
Napoli, eye of the cyclone, devils heaven, a city that needs totems and rosaries, symbols, invocation and numbers. A city of beauty and hell, both sacred and profane. Precious talismans are needed to protect us now more than ever. Supplication and miracles, prayers and incantations for divine scented skin. Odours of confrontation and beauty to comfort our precious souls. Talismans Collezione Preziosa. Perfumes of fate and desire. Choose your protection. From The Fool and Journeyman of the Major Arcana, a dream of symbolic and unconscious sea's embryonic embrace or the yearning vastness of a nebulous cosmos; there is a talisman to protect and love you.