Library of Smell
by Hisako Inoue (Japan)
Release Date: 10/2017
Website: kunkunwalk.jimdo.com
Finalist Category: Sadakichi Award, 2017
Perfumer: Mika Shirasu, scientist of the Department of Agricultural Science of the University of Tokyo and ERATO Touhara chemosensory Signal Project
With: Anne Marr, Curator; Takuro Shibayama, Composer/Sound-artist /Associate Professor of Tokyo Denki University and Guest Artist of ZKM | Institute for Music and Acoustics
Museum Villa Stuck Munich
This project was supported by ERATO Touhara chemosensory Signal Project from JST Japan.
Within the framework of the RICOCHET series of exhibitions, the Museum Villa Stuck in Munich presented from October 2017 the exhibition The Library of Smells from Japanese artist Hisako Inoue.
Expansive installations allowed visitors the unique opportunity to experience the relationship between man and book through their sense of smell. Inoue drawed parallels between the course of a human life and a book's stages of use.
During her stay in Munich in 2016, Hisako Inoue collected the smells of about seventy books in antiquarian bookshops and the homes of friends. A selection of 22 books from this trove was presented in the exhibition "The library of Smells". Independent of the genre, Inoue collected books with special – say, sweetish – odours. Ten of the particularly strong-smelling books were subjected to sensory analysis by Mika Shirasu of the Department of Agricultural Science of the University of Tokyo. The findings are visualised in a spider chart. With the aid of a GCMS device (gas chromatography coupled with mass spectrometry) eighteen odour components were isolated and in the exhibition presented into vials. Visitors could compare the smells in the vials with those of the books.
In the sound installation "Time Rhythm" made in collaboration with Takuro Shibayama, Hisako Inoue compared the time flow of the heart beat of human life is expressed through the rhythm of flipping a book's.
The books themselves – and their smells – were employed as a means of communication and deal with – especially in the workshops which are a constituent part of the exhibition – the thoughts, feelings and memories that smells evoke.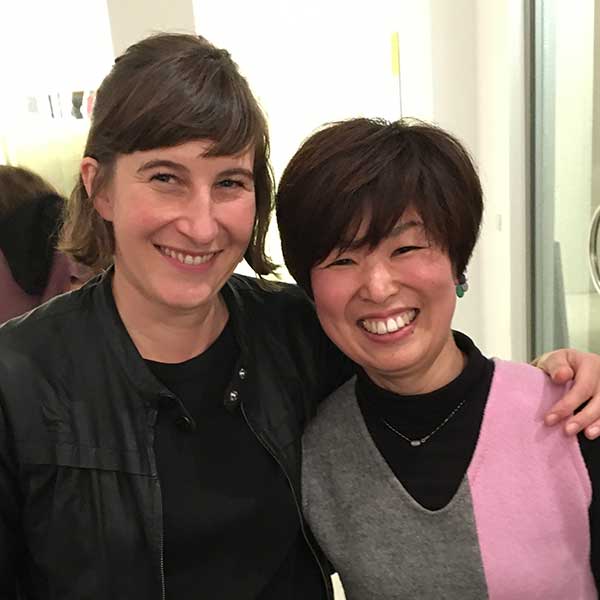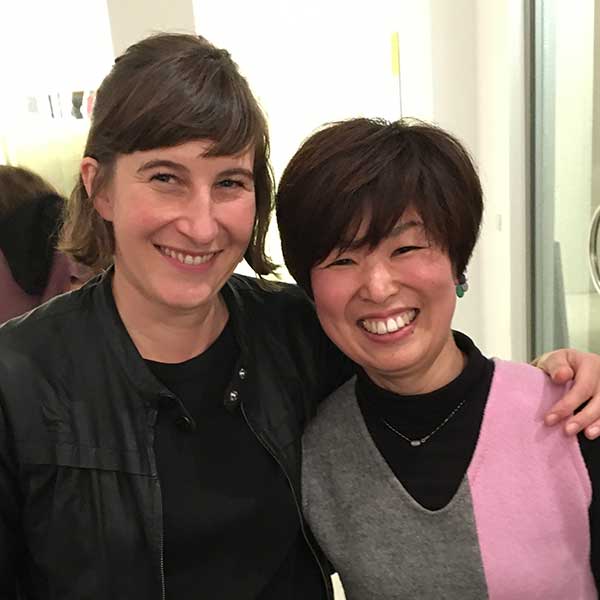 Hisako Inoue (b. 1974) creates interactive art spaces in art museums and galleries with her scent and sound installations. Since 1996, she has worked on the sound part of her installations in collaboration with Takurô Sibayama. Since 2007 workshops are based on the concept of "smell and memories," and conceived to meet the diverse requirements of a specific program, location, culture, history, behavior or even the influences from seasonal or general weather conditions. Hisako Inoue has further collaborated with many specialists ranging from environmental researchers, biologists, olfaction experts, such as Mika Shirasu, deaf and blind people. Her aim is to create a new style of communication and take this program to many countries all over the world. Hisako Inoue studied at the Joshibi University of Art and Design in Sagamihara, where she obtained her MFA in 1999. She has been awarded a number of scholarships, the most recent being as an International Artist in Residence at the Villa Waldberta in Munich (2016), and she has taken part in numerous solo and group exhibitions.
Anne Marr (b. 1978) studied Art History, European Ethnology and Italian Philology in Leipzig and Munich. Today, she is the Head of Art Education at theMuseum Villa Stuck and curates exhibitions with a focus on participation, among others "Ricochet#1. Cris Koch" in 2010, "Ricochet #6. Martin Brand" in 2013 and "Geh und spiel mit dem Riesen. Kindheit, Emanzipation und Kritik" (Go play with the giant. Childhood, emancipation and criticism) in 2015.